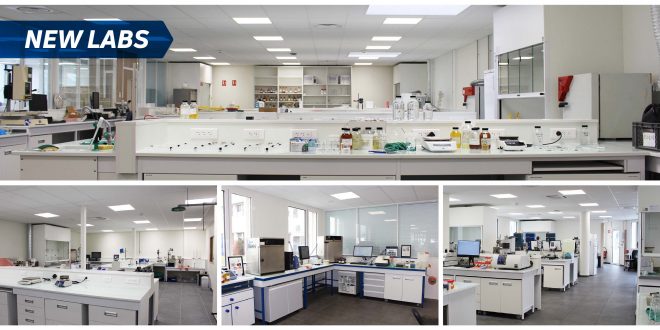 Innovation is at the heart of our corporate strategy and we use it as a real performance lever to meet societal and environmental challenges. We are proud to inform you that the first phase of the makeover of our new R&D and Quality Control and Analysis laboratories has been completed.
40 of our employees took possession of the new premises in February 2021. These new spaces are intended to be conducive to collaborative work and to favor synergies between application laboratories in order to boost creativity while improving the quality of life at work.
By the end of 2021, nearly 3,000 m2 of laboratories and test rooms will be operational to reinforce our fifth element: innovation!